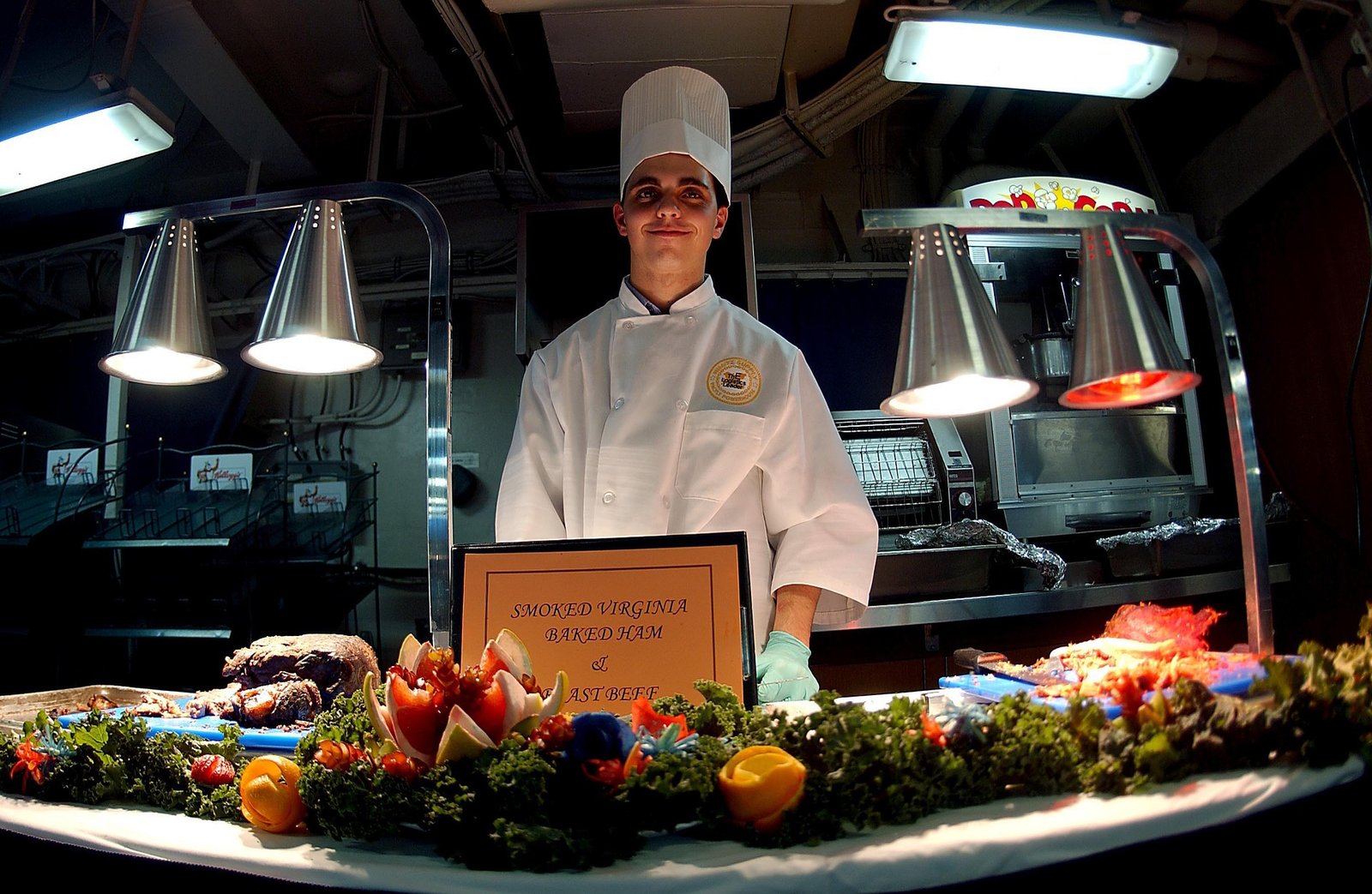 For those who have a knack for cooking, culinary art is an excellent option. Culinary arts is the art of cooking and training students to prepare and present food in an attractive manner. The culinary arts program prepares students to work in the culinary industry by developing their fundamental skills and knowledge and improving their managerial skills. It is not just about cooking. Culinary arts can refer to all professions that involve preparing, cooking, and presenting food.
A culinary arts professional makes the food attractive that activates all the sensors. From choosing the perfect ingredients to making the best recipes out of them, a culinary professional focus on creating and presenting food to ensure it looks appealing both to the eyes and the taste buds. There are many countries across the globe teaching world-class culinary arts, and Canada is one of the major countries to offer the course.
Why study Culinary/Cooking Arts in Canada?
Chef and culinary programs in Canada give you career as a chef or a culinary specialist. Culinary courses in Canada are designed to teach more than just cooking. Canadian universities provide workplace communication, prepare you for managing the kitchen, preparing food, and learn the professionalism necessary to stand apart in the culinary industry. If you decide to study culinary arts in Canada, you will get hands-on training in the in-house restaurants and get a work placement apart from your classroom studies.
Study culinary arts in Canada- Who can study?
Culinary arts is suitable for those who want to make a career in the culinary industry. The course is a combination of theoretical and practical knowledge to improve your culinary skills. Students who wish to develop skills in basic business and restaurant management are suitable for pursuing culinary arts.
If you want to be a successful culinary art professional, you must enjoy cooking and should have good manual dexterity. If you have the previous culinary experience, then that will be counted as an asset. Culinary art professional also requires good physical conditions as working in a commercial kitchen involves long shifts, team support, and working under pressure.
Entry requirements: 
Students who want to pursue culinary arts in Canada must fulfill the following eligibility criteria:
Students who want to pursue an undergraduate degree in culinary arts must have completed their 10+2 from a recognized board. Students who wish to pursue a postgraduate degree should have a graduate degree in hotel/hospitality management or any other related field.

Students who have the required expertise and skill set can also pursue PG in culinary arts even if they do not have a degree in the relative field.

Canadian University requires an English language proficiency test score for international students who are not from a native English speaking country, preferably IELTS or TOEFL.
Study culinary arts in Canada-Courses and universities
Students can pursue an undergraduate, postgraduate, certificate, or diploma courses in culinary arts in Canada. Undergraduate courses are mostly of three years duration while the postgraduate is of 1-3 years duration. Canada has many colleges and Universities to pursue culinary arts. Courses offered in Canadian universities teach the necessary skills and knowledge to create fascinating menus and dishes inspired by worldly food trends and flavors. Some of the leading universities providing both undergraduate and postgraduate courses in culinary arts in Canada are:
Undergraduate
Red river College-Diploma in culinary arts

Conestoga College-Certificate in culinary skills

Conestoga College-Hospitality operations food and beverage

Georgian College-Diploma in culinary management

Georgian College-Certificate in culinary skills

New Brunswick-Community college certificate in culinary arts

Niagara College-Culinary skills

Okanagan College-Certificate in culinary arts
Postgraduate
Lambton College-Canadian culinary operations

George Brown College-graduate certificate in culinary arts

Red River College-Diploma in culinary arts

Thompson Rivers University-Culinary arts certificate professional cook 1

Fanshawe College-Graduate certificate in Artisanal culinary arts
Study culinary arts in Canada- Skills required
A culinary professional requires the following skills:
Providing advanced culinary planning, preparing, and presenting a variety of food using a range of classical and contemporary techniques.

Applying basic and advanced food and basic science prepare food and create an appealing dish.

Contribute to maintaining an organized kitchen environment and ensuring that the food and beverage service is free from harmful bacteria or other containments, adhering to health, safety, sanitation, and food handling regulations.

Ensuring the kitchen's safe operation and all aspects of food preparation to promote healthy workspaces and efficient use of resources.

Creating menus that showcase nutritional values and food ingredients, promoting health and well-being.
Management skills:
Applying business principles and industry costing to practice a fiscally responsible foodservice operation. 

Using sustainable ethical and local food resources and ensuring food security to prepare food and manage the kitchen. Also, recognizing the potential impacts on food production, consumer choice and operations within the foodservice industry.

Using modern kitchen equipment and other technologies for food production and promotion.

Performing efficiently as a food and beverage preparation and service team member and contributing to foodservice operation by applying self-management and self-analytical skills.

Willing to learn within the professional time frame to polish new culinary techniques, regulations, and practices in the foodservice industry.

Managing a variety of food and beverage operations to promote an engaging work environment reflecting excellent service.

Welcoming and identifying new career opportunities and inculcating entrepreneurial strategies.

Applying knowledge related to the combination of food and beverage used for designing and planning the menu.
Career opportunities after studying culinary arts in Canada
The culinary arts field can be competitive and requires you to work day and night to promote yourself. But there is plenty of room for creativity and to show your culinary skills. There are excellent opportunities for culinary arts graduates. Some students have even grabbed a job in between their curriculum. Students who pursue co-operative education have a greater chance of placements. Many students return to their former co-op employees on a full-time basis after their graduation.
Graduates who study culinary arts in Canada earn positions including Commis, Chef de Partie, Saucier, Junior Sous Chef, Chef, and Executive Chef. Students who polish their entrepreneurial skills can also open their own restaurant. 
Culinary arts graduates get employment opportunities in various sectors, including:
Restaurants

Bakeries

Hotels

Spas

Motels

Resorts

Cruise Ships

Hospitals

Industrial kitchens

Long-term care institutions

Catering companies
After doing culinary arts in Canada, culinary graduates are working locally, provincially, nationally, and internationally. Canada has a multicultural society that has rapidly increased the demand for chefs specializing in international cuisine. Canada has high requests for chefs due to its versatile community and differentiating taste buds. Culinary arts graduates in Canada can easily find jobs immediately after graduation and grab multiple employment offers. Some of the leading job opportunities in the culinary sector are:
Directors of culinary services

Product development chefs

Food stylists

Food artisans

Food entrepreneurs

Personal chefs

Chef educators

Foodservice vendors

Caterers

Corporate chefs

Food and beverage directors

Marine cooks

Nutrition chefs
Where can you work as a culinary arts graduate in Canada?
European-trained chefs and other specialists such as sauciers and pastry chefs have a high demand in Canada because due to their shortage. According to the Canadian Federation of Chefs and Cooks, there is a high demand for the best-trained chefs and cooks. There is a potential growth and expected increase in the need for chefs and cooks in areas that cater to seniors, such as retirement homes. 
Some of the areas in Canada where culinary chefs are in high demand are:
Edmonton

Calgary

Alberta

Toronto

Kitchener

Waterloo

Barrie

Hamilton

Niagara

Brantford Area

Ontario

Vancouver

Vancouver Island and Victoria

British Columbia

Manitoba

Cape Breton

Nova Scotia

Halifax
Study culinary arts in Canada- Average salary
According to a survey by Salaryexplorer, a culinary arts graduate in Canada typically earns around CAD 72,500 per annum. A fresh graduate can earn a minimum of CAD 35500 per annum. The most experienced culinary arts professionals can earn upto CAD 113,000 per year. 
There are two values closely related to the median: the 25th and the 75th percentiles. According to the salary distribution diagram given by salary Explorer, 25% of chefs earn less than CAD 49,200 per year, while 75% of them are earning more than CAD 42,900 per year. When talking about experienced chefs, the diagram shows that 75% of them earn less than CAD 95,300, while 25% are earning more than CAD 95,300. The average salaries of chefs based on their experience are:
0-2 years- CAD 42,100 

2-5 years +29%- CAD 54,100

5-10 years +38%- CAD 74,700

10-15 years + 24%- CAD 92,500

15-20 years+7%- CAD 99,100

More than 20 years+7%- CAD 106,000
Percentage increase and decrease are related to the previous value.