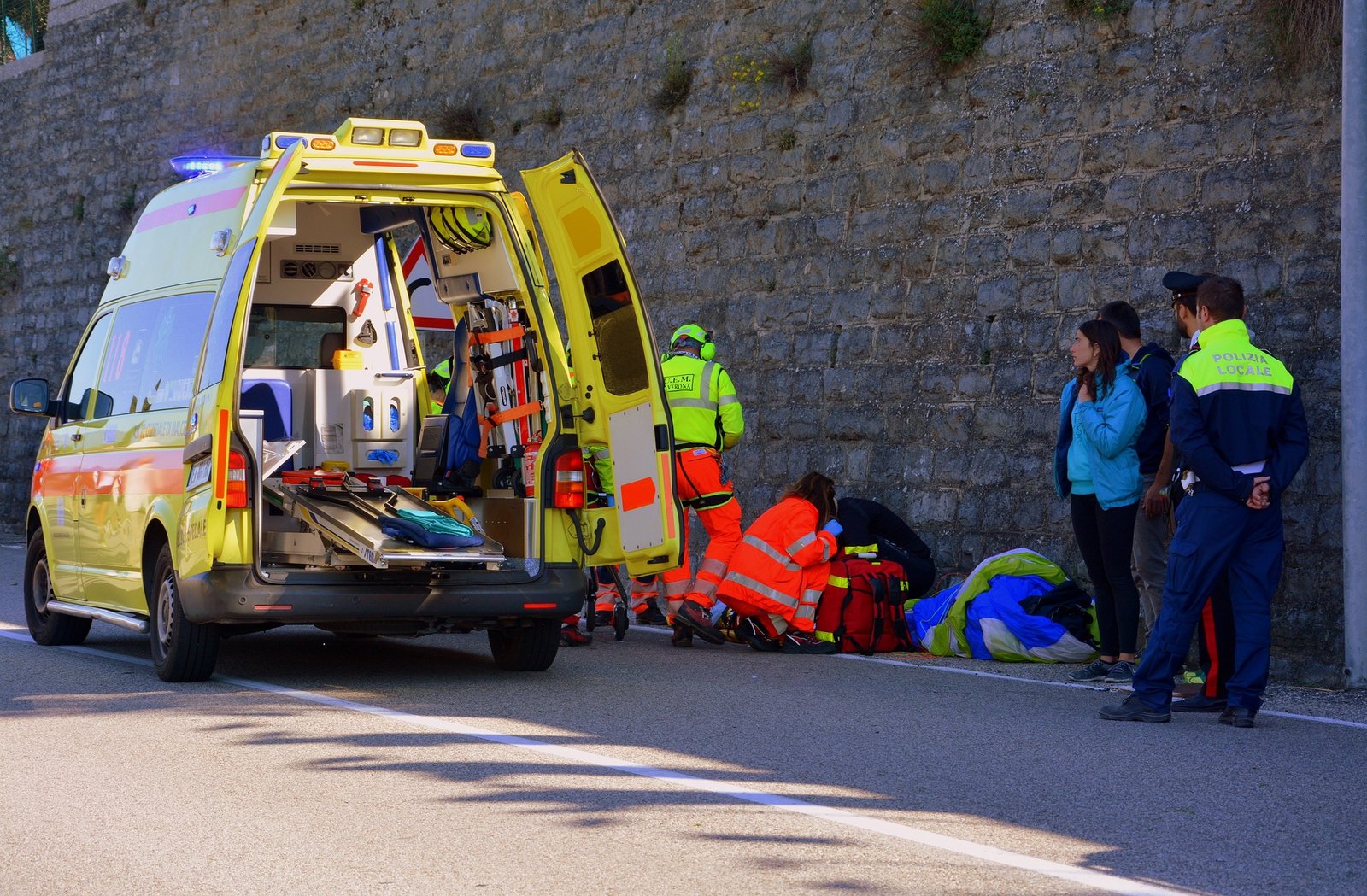 About
Paramedics are professionals who provide services during medical emergencies. They are trained in emergency surgical techniques. Their main purpose is to stabilize the patient to transport during a medical emergency. They know medical topics like anatomy, physiology, and cardiology, and they are highly trained in different medical procedures. While the apparent work of a paramedic seems just to reach the site of the emergency and carry the patients to medical care, it is much more than that and requires a large skill set. 
The paramedic students who study in Canada have to learn various skills and master certain subjects. The courses of paramedics in Canada include general physiology and anatomy as well as advanced life support and trauma support. They need to have proper knowledge of body functions and disorders and need to be able to work swiftly in an emergency condition. They have to assist the medical procedures during transporting the patients. Along with these, they are also required to document a patient's details and medical conditions before they arrive for hospital handover.
Who can study?
Students who have completed their high school with the subjects English, Biology, Mathematics, and chemistry can further do a diploma to become a paramedic. Foreign students can also study paramedics in Canada after the 12th. All the students are also required to have certified knowledge of CPR and first aid and should pass a fitness test to be selected for the course. After completing, they can enroll in undergraduate courses for further training. During the course, they are trained to have both theoretical pieces of knowledge through the classrooms as well the practical knowledge by training in hospitals and ambulances.
Subjects in paramedics
• Knowledge of medical procedures
They are taught anatomy and physiology along with pharmacology and emergency medicine so that they could be able to handle patients during medical emergencies. They are also trained in performing emergency procedures like CPR and assisting in childbirth during emergencies. They are required to know and be able to perform advanced life-saving procedures on critical patients while they are being carried to a better medical facility.
• Medical equipment
They are trained to use various medical equipment like x-ray machines, electrocardiograms, and defibrillators. The knowledge of these types of equipment is required so that they can monitor and document the condition of patients and update the doctor to whom these patients are handed, about the same.
• Medication
They have proper knowledge of administrating drugs on the patients. They are required to be able to administer medicines both orally and intravenously. This is required so that they can stabilize and assist the patients during transporting them from the scene of an emergency to the hospital, or from one hospital to another. 
• Ethics and communication
They are required to communicate effectively with the patients and tend to their medical needs. They are needed to be able to respond and tend to patients dealing with mental disorders. Many times during a medical emergency the patients are not able to communicate clearly, in that case, they have to understand the signs and treat them based on other factors like age, injury, stress, and trauma.
Programs
•Athletic therapy
In this program, the trainees are taught to provide first aid and emergency care to the injured athletes. They are trained to a medical responder and recognize the injuries and provide medical care according to their evaluation of the injury. 
•Kinesiology 
The study of kinesiology deals with biophysical, psycho-social, and cellular factors that affect the fitness and movement of a person. This program teaches the implications of physical activity, nutrition, and lifestyle. The students in this program are taught physical education that includes orthopedics, physical therapy, and physical medicine.
•Outdoor Adventure Leadership
In this program, students learn the techniques of leadership and get the opportunity to practice it in different environments. They are trained in rescue and emergency first aid. This program helps the students to learn leadership values and trains them in being able to work efficiently in adverse conditions.
•Paramedic
This program trains the students to handle the cases of a medical emergency. They are trained in human physiology and anatomy, have proper knowledge of medicine, and to perform life-saving emergency procedures.
Colleges/Universities
Here are some of the best college in Canada for paramedics: –
• Humber College
• University Of Toronto
• Brock university
• Mount Royal University
Steps to becoming a paramedic
Step 1: Getting admitted to a university for a paramedic diploma course. For this, you require to have graduated from high school in English, Biology, Mathematics, and Chemistry. You need to be fit, immunized, and free from contagious disease. You also need to have a clear record and no criminal background.
Step 2: Graduating from a certified college in a paramedic diploma course.
Step 3: After graduating with the diploma, you have to clear the provincial exam for Advanced Emergency Medical Care Attendant. After passing this exam, you will become a licensed AEMCA.
Step 4: After this, you are eligible for applying to work in any EMS service and take the centralized paramedic testing for recruits.
Step 5: After getting recruited, you will have to clear a certification exam local base hospital. After this, you are allowed to perform medical procedures under a doctor's supervision.
Step 6: After getting recruited, you will have to update and renew your license every 2-3 years. You will have to update the authorities on your fitness and shall be free from all communicable diseases. This also allows you to keep up to date with your training and improving your skills.
Step 7: Testing your paramedic license
The final step in becoming a paramedic is getting the license for the same. This can be obtained by clearing the license testing examination of your state. A certified paramedic is preferred by most organizations and is also paid higher.
Jobs
A lot of different organizations need paramedic for their field, you can apply to any of these to get a job. So, if you want pursue career in Canada, it is one of the best choices to study paramedics in Canada after 12th medical.
Once you become a certified paramedic, you can apply to a hospital and get recruited as a medical emergency responder there. You can be appointed in an emergency room, or to handle the transfer of a patient from one hospital to another. You can also be appointed as a land or air ambulance operator and carry patients from sites of accident and medical emergency.
Apart from a hospital, there are many other fields where your services are required. You can get hired to work as medical personnel in mines and offshore oil platforms. You can get to work in the entertainment industry for handling on-site medical emergencies. Apart from this, you can apply to the military and get to work in rescue missions. Some other occupations for you can be a firefighter or a police officer.
Payscale
A fresher in the paramedic field in Canada can make up to $40,000 per year, while after gaining some experience, the salary rises to $60,000 to $70,000 per year. The salary of the most experienced and skilled paramedic in Canada is up to $90,000 to $95,000.